Weekly Thoughts: A New City Book, The Humanity Of David Silva & John Stones' Redemption
By Howard Hockin | 24 October 2019
A look at the week's events
(Photo by Nathan Stirk/Getty)
Pep's City: The Making Of A Superteam begins and ends with a dedication to the victims of the Manchester Arena attack on May 22nd 2017, an event that Pep Guardiola, his family and many of the City players who live close to the Arena were caught up in. It's a nice touch, and reflects a key facet of the book, namely the love for the city throughout from not only the authors but Pep himself.
Pol Ballus and Lu Martin are two Manchester-based journalists who have "lived and breathed Manchester City since 2016, day after day, week after week, game after game, following every step of the last three seasons. Beer after beer. Victory after victory."  After coming up with the idea in 2016 of a book on Pep, on City, Lu Martin recruited Pol to co-author whatever they decided to do. With Pep's blessing, they were given inside access to the club, its players, staff and of course Pep. What transpired were two books. The first a Spanish-language account of the 2017/18 Centurions season. And the second book, titled above, that is released today that whilst looking back at all of Guardiola's time at the club, reflects mostly on the 2018/19 season, another eventful period in the club's history.
A book that chronicles a particular period in a club's history, or a specific season, can rise and fall on the events of that period. The authors hope that there is a great story to tell, that history does not transpire to create a damp squib. Of course the last two seasons have provided the two authors with a wealth of material and a period of unparalleled success. Nevertheless, the true success of this book lies in the fact that the level of success gained on the pitch was not key to enjoying The Making Of A Superteam. This is because the book is more than a chronological look at a period in Manchester City's history. Instead, it is a character piece, looking at all the individuals that make a football club, and make it successful. Thus there are of course sections on Pep himself, from how his move to City almost broke down because of the problems sourcing a suitable city centre property, to his intensity that peaks on match day and his relationship with all of those around him. But there is also time and space allocated to each area of the pitch and plenty of those off it, from the kit men, to Mike Summerbee, the analysts and other staff that all help make the club and the team tick.
Not only will the book give you a better idea of how Pep's mind works, it will push home the importance of the team that stands behind him ensuring everything goes as well as possible. Mikel Arteta features heavily, and by the end of the book, there is a sense of relief he did not leave the club the previous summer. In addition, we get plenty of insight into what went on behind the scenes during many of the season's key moments and matches. Even after the raft of excerpts released in the mainstream media this week and last, there is still a huge amount of fascinating insight to take from the book.
I was privileged to record a podcast with Pol this week, along with Sam Lee of the Athletic. It should be out on Friday, and I hope you enjoy the insight Pod brings to proceedings. The book is out now in all the usual places, and I highly recommend you give it a go.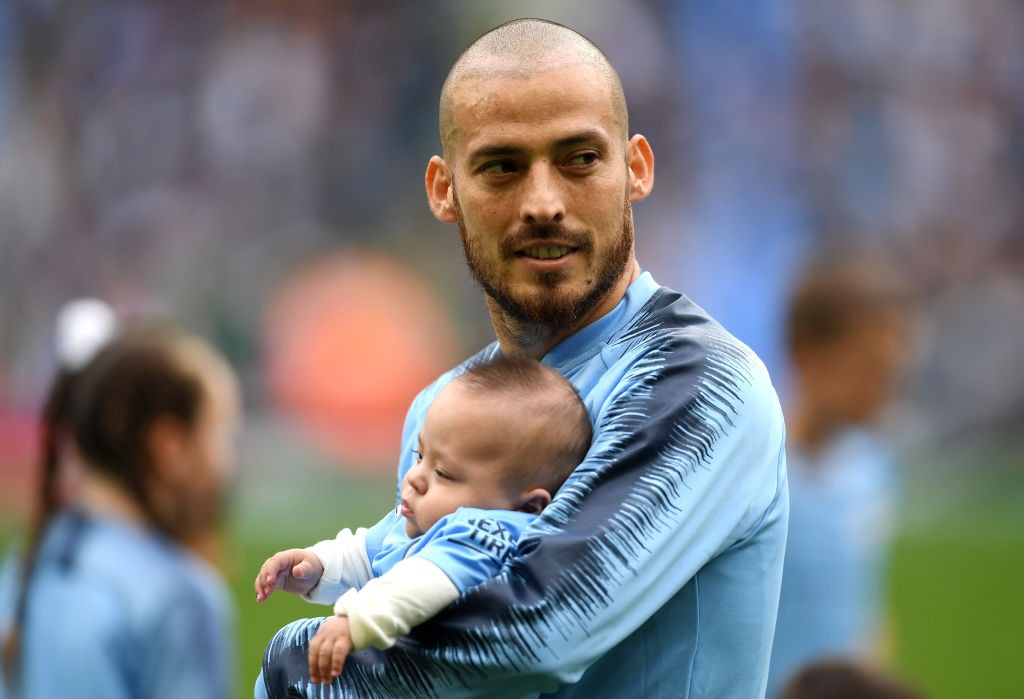 (Photo by Michael Regan/Getty)
Footballers' Humanity
We don't expect much humanity from our footballers. They are paid huge amounts of money and thus must behave like robots. Incessantly consistent, never erring. Look at the struggle of many to comprehend that footballers could possibly suffer from depression. What could they possibly be sad about? It's only recently that it has begun to dawn on people that bizarrely, just because you are successful in your sporting field and thus wealthy to boot, it does not require you to be happy and open to any abuse that the man (usually a man) in the street sees fit to fire your way.
Reading the book mentioned above it was brought back home to me the point I occasionally drop into podcasts, that every week we are watching fellow humans, with their own problems in life, their own obstacles to overcome. Occasionally stop and consider the human beings behind the men we see on the pitch and the touchline. Just last month Pep's wife returned to live in Barcelona with one of their children to concentrate on her career. Mikel Arteta's wife and children live in LA, where as an actress it is necessary for her to remain. Footballers and managers can be nomads, and the two careers can have profound effects on their life and on their family.  Like everyone else, relationships end, people they love die, bad things happen. With that in mind, as humans they're allowed to make mistakes. They're allowed to have an off day.
The humanity of Raheem Sterling over the past two years has been clear for all to see. Some in the media framed his journey to the current day as a form of redemption, when the truth is there was nothing to redeem. But if reading the book reminded me of one thing, it was how the humanity of a footballer can truly define a legend. And why David Silva may never be surpassed. At the end of this season we will say our goodbyes with a tear or two in our eyes to one of the greats. Blogs will be written. Maybe even books. But the truth is there are certain things that can be said right now, even as the final chapter in Silva's City career plays out. And the book reminded me of what Silva went through under two years ago, when his son was born prematurely, and faced a battle for life itself in the following months. David Silva is a private man who, as the book mentions, would play with a pixelated face if he could. There were inklings at the time that there was an "issue" with Silva, and the deep, deep dregs of Twitter went to work, one rumour even emerging that David had been diagnosed with cancer. Eventually Silva realised he would have to comment on the situation, and we learnt the truth. The following months would involve endless shuttling between England and Spain, and stress and worry that I couldn't begin to comprehend, and which I hope I never have to. David Silva had no obligation to don a City shirt during this time. But he did. And amazingly he put in some of his best performances. His son, Mateo pulled through and is doing fine, as is his girlfriend Yessica Suarez who of course went through hell herself. The story has a happy ending, but the story told us a lot about David Silva too. Some rumours that emanated at the time were predictable in their nature, but we all wanted to know the truth not just because of the modern-day desire to poke our noses into everyone's business, the never-ending need for juicy gossip. We needed to know because we cared, we care, so much for David Silva. The protectiveness exhibited by fans around Raheem Sterling in the past couple of years had never been greater when we thought something might be wrong in David Silva's life. And the episode showed more than anything what a giant of a man he is, as were many of those around him that offered support at such a difficult time. Never have we had a starker reminder that footballers are just like you and me – they are human.
Rodri Injury Brings Clarity
Losing a player to injury is never a good thing, naturally, especially one that in his debut season has played as if he has been at the club for years. So when Rodri limped off in the 1st half of City's game at home to Atalanta, a collective groan was let out at yet another injury, yet another defensive one too. Nevertheless, with the Spaniard hopefully only out for a few weeks at the most, could there actually be a plus side to what happened? Grasping at straws perhaps, but the bizarre situation of two midfielders playing in defence this week whilst two central defenders sat on the bench was clear for all to see. Rodri and Fernandinho worked well at Crystal Palace as we saw the City of old, suffocating the opposition, preventing them from creating chances and thus protecting the defence. I doubt few would want such a pairing for some of this season's bigger games however, whatever your view of Otamendi, and the chances created by Atalanta in the 1st half semi-proved that tis must be a short-term solution.
It remains to be seen if Fernandinho plus Stones works, but we probably need to find out. City have another three games at home within a week, and what better time to put the pairing to the test? Aston Villa and Southampton (twice) are all games City would be expected to win comfortably. Of course this should not lead to complacency – the most winnable games are the ones City tend to lose. There should be as great a focus as ever, but if Stones cannot be brought into the side now, and get a run and some match fitness, then when can he? It's essentially waving a white flag to leave him out any longer. Of course he could be left out if Otamendi once more returned to the side, but as he could not resist diving in even during a 22 minute cameo midweek, then it would be harsh on John Stones to fall below the Argentinean in the pecking order.  What's more, Gundogan can easily fill in as the defensive midfielder for now. In fact it is probably his best position, even if he would never agree with my assertion. So if anything good can come out of yet another injury, the resurrection of John Stones would be it. Time will tell.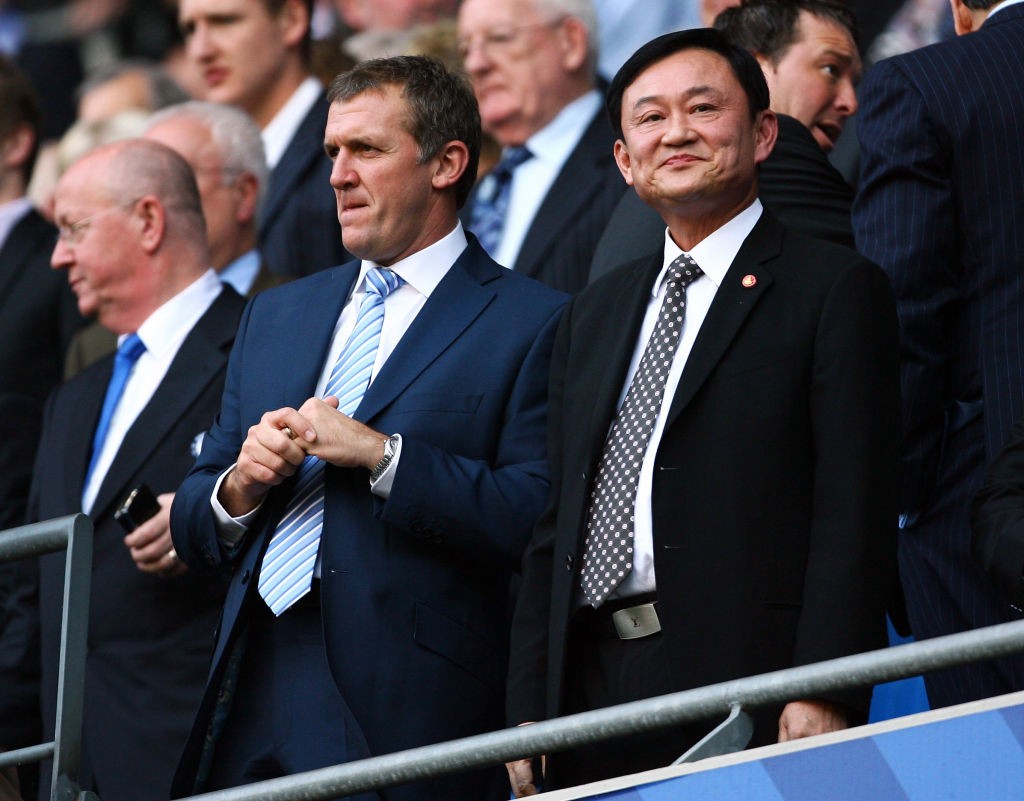 (Photo by Andrew Yates/AFP)