Three Decade-Defining Stats About Manchester City
By Dan Larsen | 28 December 2019
Dan examines the stats during an amazing 10 years at Manchester City.
(Photo by Adrian Dennis/AFP)
We've reached the end of a decade, and what a magical decade it was for Manchester City Football Club. The story is one City fans know by heart. Coming into the 2010s, the club hadn't won a major trophy since the League Cup in 1975-76. It had been an even longer drought between first division titles (1967-68). Though hopes were high that the project the team had begun to invest in the decade prior would change that, it was far from clear if or when that project would pay off. Things played out better than any fan, player, coach, or owner could have imagined. Not only did City end their run without a major trophy right away, they snapped their top division title drought in the most dramatic moment in the history of the Premier League. They would go on to have one of the most dominant decades that any team in the grand history of English club football has ever had, scoring 843 league goals in the process. Here are three stats that put in perspective just how incredible the 2010s were for Manchester City.
1) Ten
City will finish the decade having won ten major trophies (four Premier League titles, four League Cups, and two FA Cups). To put that number in perspective, that's just two trophies behind what Manchester United managed to get in the 2000s (six Premier Leagues, three League Cups, one FA Cup, one UEFA Champions League, and one FIFA Club World Cup) in what was, considered by some, to have been the most dominant decade by any club in the history of England. It all started in 2011 when City won the FA Cup. City had to take on their crosstown rivals in an extremely tense semi-final at Wembley if they were going to end their 35-year run without a major trophy. Seen as the little (and often forgotten outside Manchester) brother to United, especially in light of what United had done the decade prior, City had the perfect opportunity to demonstrate, to themselves and to the world, that they were ready to play on the biggest stage and become one of the world's best. The team proved more than capable of meeting the moment. They knocked out their archnemesis. Though it was tightly contested game, it felt, in the moment, as if a changing of the guard may be underway. That would be tested in the most extreme way the following season when both teams would duel it out in the most hotly contested title race in the history of the Premier League.
The 2011-12 season will forever live on as the season that City returned to the top of the summit in England. They thrashed United at Old Trafford in the fall in one of the most one-sided derbies' ever, then managed to beat them again in an absolute must win game at the Etihad the following spring. In typical City fashion, however, they nearly threw the league title away several times in between, and after those games. It culminated in the chaos that occurred on the final day of league season, at home, against relegation-threatened Queens Park Rangers. We all know how that ended! United would only, briefly, reestablish themselves as the superior side. After 2012-13, United would find themselves on a long slide down into mediocrity. City, on the other hand, would go on to win eight more major trophies by decades-end (including three more Premier Leagues), and established themselves as one of the greatest teams to ever grace the pitches of England. What a difference a decade can make!
2) 99
Manchester City managed to complete a feat this decade that no one in the history of the English top flight had ever managed to accomplish over back-to-back league seasons: average 99 points over consecutive campaigns. Not even their accomplished coach, Pep Guardiola, managed to accumulate a two-year average that approached this total at his previous clubs. The closest any Guardiola team ever came to this feat were the Barcelona sides he coached in 2009-10, and 2010-11. Even those teams, considered by many to be one of, if not, the greatest in the history of world football, managed to get there (their highest average total over two league seasons was 97.5 during the two years listed above). They may not have won three consecutive league titles, like United managed to do in the 2000s, but no team in world football has ever been as dominant over a two-year span in their own league as City just were.
3) 5
Manchester City managed to win four English top flight titles this decade. However, they could have had another title to their name too. According to understat.com's expected points table, City were the best team in England during the 2016-17 season. The team managed to accumulate an xPTs total of 85.41, nearly ten points better than what title-winners Chelsea managed to get (75.74). City were first in xG and second in xGA. Had they not been the cause of their own demise in several crucial fixtures, including the decisive December fixture between them and Chelsea at the Etihad, Guardiola's side may have managed to win the league in his first season in charge. You lucky bastards, it should have been five!
It's impossible to know what next the decade ahead may hold. History would suggest that City are extremely unlikely to approach the heights they just reached. However, there is no doubt the 2010s will be remembered as the decade that Manchester City became a European giant.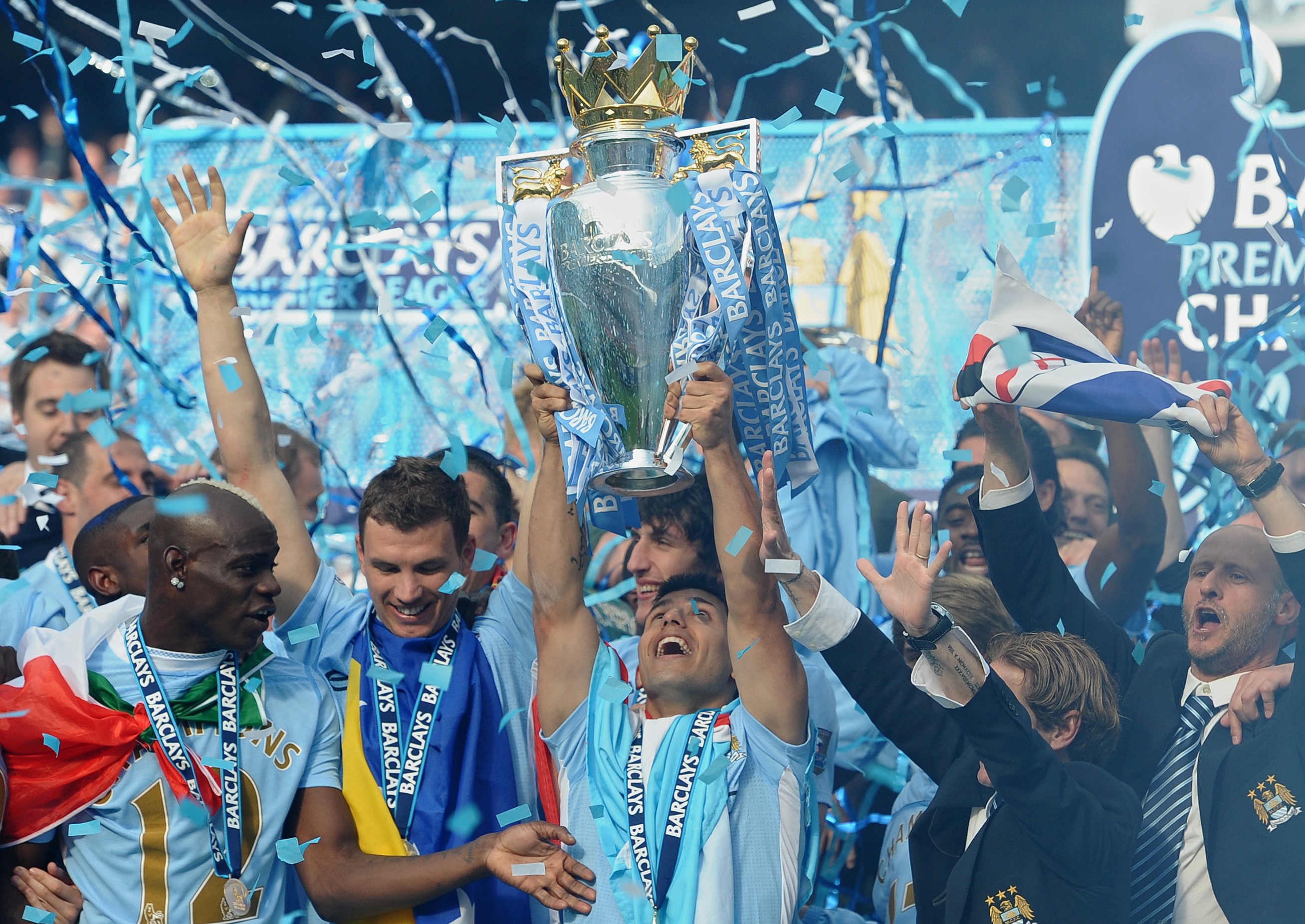 (Photo by Andrew Yates/AFP)