The Day We Caught The Train: Part 2
By Howard Hockin | 02 September 2019
An irreverent look back at the build up to Sheikh Mansour's takeover of Manchester City on September 1st 2008.
A Billion In The Bank
Manchester City was the richest club in the world, whatever that meant. Rumours continued to swirl in the Manchester breeze. The club was in for all sorts of players. Dimitar Berbatov and of course Robinho.  And according to reports, most of the forward players in Europe's major leagues. The links with Ronaldo were met with less enthusiasm. "Buy him and have him selling programmes," suggested one online poster.
And it seemed the man to lead us into the light was a man named Sulaiman al-Fahim.  Fahim, one of the more "colourful" characters in Abu Dhabi, ran Hydra Properties and presented an Apprentice-style reality TV show called Hydra Executives, leading him to be dubbed by some people as Abu Dhabi's Donald Trump. It is uncertain whether this was intended as a compliment.
It was reported that Al Fahim believed City needed to sign 18 players in total to eventually win the Premiership title and Champions League. He had outlined a team of players he wanted to bring to City, including Lionel Messi, Sergio Ramos, Javier Mascherano, Philip Lahm, Cesc Fabregas, Fernando Torres, Ruud Van Nistelrooy, Cristiano Ronaldo and David Villa.
You might as well aim for the stars.
"Our goal is very simple," he said. "We want to make Manchester City the biggest club in the Premier League, and to begin with, to finish in the top four this season."
City would finish 10th, 22 points behind  4thplaced Arsenal.
Windows 2008
Time was of the essence. With the transfer window about to slam shut, as transfer windows are wont to do, there was little opportunity it seemed to make a statement. But perhaps there were other issues besides projecting to the footballing world.
The following paragraph from The Club is fascinating, but perhaps is to be taken with a pinch of salt.
Mansour gave the purchase the green light. This would not be an acquisition by Abu Dhabi's sovereign wealth fund — this came out of Mansour's pocket. There was one highly unusual condition attached to the sale, however: Manchester City needed to sign a superstar player immediately or Abu Dhabi would consider backing out. It didn't matter who the superstar was. He just had to be big enough to match Abu Dhabi's ambition. And they needed to get him right now. The transfer window was closing in 24 hours.
Garry Cook has since reiterated the facts that without a big purchase the owners might have pulled out. It seems rather unlikely, Cook over-emphasising the importance of what he did that day perhaps. What's more, the contradictions in ownership claims that have dogged the club ever since 2008 are perfectly illustrated in that single paragraph. This was a personal investment, yet the book's authors claim a big purchase was necessary to project to the world the ambition of Abu Dhabi. So which was it?
"This is all the Abu Dhabi royal family," explained Anil Bhoyrul at the time, the former Mirror journalist who broke the story for his Dubai-based magazine Arabian Business. "This [ADUG] is essentially an investment vehicle set up for Man City and funded by sheikhs in the royal family. It's not exactly clear which sheikhs it is yet but this is the Abu Dhabi royal family." Bhoyrul had previously been investigated over the so-called 'City Slickers' share tipping scandal along with the paper's then editor, Piers Morgan.
What was made clear on the forums of those "in the know" in the weeks that due diligence was carried out, was that Shinawatra may well have played a dangerous game in the period leading up to September 1st. The club had flirted with administration many a time in the preceding years, and it seemed that it had done so once more. Shinawatra's funds were frozen back in Thailand and the club was not in a good place financially. Without his funds at hand, the spending spree of the previous summer required a loan to make the second instalment of payments. Without a takeover, that loan would have had serious repercussions for the club by 2009. One thread on the Bluemoon forum in August 2008 was titled simply, "Administration within a fortnight".  It seemed another owner had gambled with the future of City. What's more, ADUG seemed to be the only interested buyer, and Shinawatra was driving a hard bargain. But thankfully not too hard, as it turned out.
A deal was agreed, in principle.
And whilst Thaksin may have had no other interested parties (a point he may contest, with Staveley commenting at the time of many interested parties from the Gulf region), Sheikh Mansour and ADUG certainly had cast their eyes elsewhere when contemplating investing in the Premier League. According to a BBC article at the time, City was the eventual choice because Arsenal's major shareholders had collectively agreed not to sell to anybody in the near future, Newcastle were quoted at £400m and Liverpool were deemed poor value because of the need for a new stadium.
Thus, Garry Cook and Thaksin's right-hand man Pairoj Piempongsant, would find themselves sat in an office in Old Park Lane desperate to spend as much money as humanly possible as the transfer deadline approached. All the targets were attackers, as they were sexier than a good, solid centre-half. Cook and Pairoj spent all morning on the phone to agents and executives while the office in Manchester faxed off a string of offers across the continent. Reports that City accidentally bid for Lionel Messi though were laughable, the rumour being that the spoken word "messy" was misinterpreted. Meanwhile. Alex Ferguson kidnapped Dimitar Berbatov, and he was soon picked out at Old Trafford by a Sky Sports News camera.
We've got Robinho
And then, just past midnight, the news filtered through on the BBC transfer deadline day feed.
0005: TRANSFER CONFIRMED AND MY GOD IT'S A CRACKER
Robinho, the 24-year-old Brazilian, has left Real Madrid and signed for Manchester City. That is officially the biggest deadline day deal in history. Probably.
The longest, most intriguing day in City's history had its denouement.  Sheikh Mansour/ADUG/Abu Dhabi/ the UAE state had its trophy. Robinho, a player Chelsea had been negotiating to sign for weeks, was a Manchester City player, costing a cool £32.5m. He thought he had signed for Chelsea, mocked rival fans. He had wanted to, but Real Madrid's president was loath to deal with a club that had already printed Robinho shirts, and who would not go above a fee of £29m. The Brazilian maestro had never been to Manchester, and this was equally true as the news of his signing spread. Much of City's business is done in London not Manchester, so it was there Robinho landed before signing on the dotted line late in the day, just half an hour from the midnight deadline.
Everything had changed. Everything would change. Not just for City, but in English football.
Curtis S recalls the day:
After landing back in Manchester, I wondered whether we'd managed to sign any last minute freebies before the window closed. Obviously this was in a time where smartphones and social media weren't as apparent, so I had to rely on the taxi driver to give me news. He informed me that we'd been taken over by "Abbi Dabbi" in his words and that we'd signed Robinho.  I first thought this is a United fan, looking to wind up a City fan on his return to dreary Manchester. When he insisted it was true I then thought, Christ – this jet lag is making me delusional.

It wasn't until I turned my phone on and checked my messages from my red mates that I realised the cabbie was telling the truth. I had received things along the lines of "you'll always be in our shadow" and "you'll never win anything". As soon as I got back home, I abandoned my cases in the garden such was my panic to get to the TV and get Sky Sports News on.
And that was the experience for many of us. Glued to Sky Sports News in the days when it was still the place to go for breaking news. By 2008 Twitter was a thing, but I was not aware of it. We sat late into the night, glued to our television screens, waiting for the next breaking story, the next big player to be linked, the next story that would be hard to comprehend, to accompany all the other incomprehensible stories and rumours that day. September 1st, 2008. Many an hour spent flitting between the TV and the message boards.
We woke up the next day rubbing our eyes and wondering what was real and what we had dreamt. The only regret was that this takeover had not completed just a couple of weeks earlier. What a fun 14 days would have lay ahead if it had. On the other hand, the deadline was only on September 1stbecause August 31stwas a Sunday that year, so the extra day was welcome.
Instead, Nigel De Jong, Craig Bellamy Shay Given and Wayne Bridge would arrive during the January 2009 transfer window, Kaka would thankfully bottle doing the same, and the next summer Carlos Tevez was welcomed to Manchester.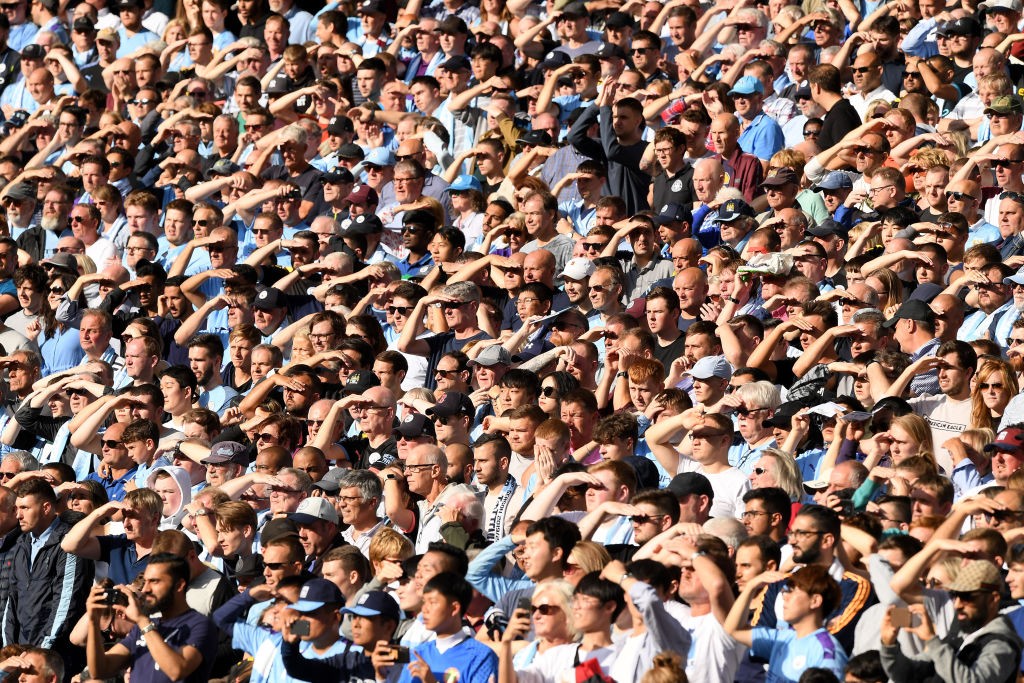 (Photo by Shaun Botterill/Getty Images)
Waiting Game
This was not just about players though. Bluemoon forum posters had a few ideas of what they wanted from the new owners. Suggestions ranged from extending the roof, a monthly raffle, clarification on ticket prices and a job. Decent beer remains a pipe dream to this day.
The due diligence took a few weeks before confirmation arrived. In the meantime City lost to Chelsea 3-1. Robinho scored a great free kick on his debut to put City ahead, but Frank Lampard ran the show that day, reminding City fans that there was a long way to go. As a consolation we made do with news of the spirals at the ground being decorated, and the name of every season ticket holder to be listed on one of them. A 6-0 thrashing of Portsmouth was followed after the takeover was complete with a defeat at Wigan. Even Sheikh Mansour's billions cannot prevent that. Throw in a penalty shoot-out defeat to Brighton in the League Cup, and little seemed to have changed. But it would, given time. City have not lost a competitive penalty shoot-out since.
This was a brave new world for City fans, and already many were digging in, entrenched, as pockets of the media started to turn on the new owners and the implications for the future of English football.  But little could dull the excitement and anticipation at what lay ahead. January 1stcould not come quickly enough. There was real optimism in the air, as shown by the rapid sale of an extra 800 season tickets.
A New Chapter
The confirmation we all craved arrived on 23rdSeptember. Sheikh Mansour announced: "Negotiations are complete and the transfer of ownership will take place on Tuesday."
New chairman Khaldoon Al Mubarak promised stability, saying: "We are not going to do crazy stuff, but it makes sense for us to build a dynasty. Garry Cook and manager Mark Hughes call the shots and we're here to help build a sustainable club. I think we are going to have a blast doing it!"
Thaksin Shinawatra would retain a 10% stake in the club and become City's honorary president. He would also have a "partner" on the board – either his sister, Yingluck, or his close ally, Jack Srisumrid. Not surprisingly he did not retain his role for long, and a year later his stake had been sold on. Six months earlier, his honorary president role was removed too. Still, he's winged it all, and got away with it, with a rumoured £20m profit in hand.
"If you want to be a good leader," Thaksin once said, "you have to be a master at storytelling."  His leadership was lacking, but his story telling certainly got results.  Nevertheless, the man that City fans called Frank (Sinatra) lasted longer than Al Fahim, who was soon binned after his grandiose statements continued to embarrass City's new owner. As for Mark Hughes, he lasted until December 2009, his team's leaky defence and underwhelming results causing him to fall on his sword. Enter stage left Roberto Mancini, fresh from 18 months off after being dismissed from Internazionale. He had previously been linked to jobs at Chelsea, and of course League Two side Notts County.
But back to 2008. Sheikh Mansour was clear about the details of the takeover. "I am also a long-term investor and that is probably more important to the club and to you [the fans] because it means we are here for the long haul and that we will act always in the best interests of the club and all of its stakeholders, but especially the fans. I should perhaps also explain that despite what you may have read, I have bought the club in a private capacity and as part of my personal business strategy to hold a wide portfolio of business investments."
And it is often overlooked how astonishing the period was for the players already at the club, as well as the fans. As Nedum Onuoha commented after the takeover.
"I will never forget being in my house watching deadline day on TV and there was breaking news that Robinho had signed for City – it felt like an out-of-body experience. I looked at it and thought 'there is no way Robinho has signed'. And then I realised I play for City and Robinho is a new team-mate."
After all, it wouldn't be long before Ched Evans was assisting Robinho to score the first of three goals against Stoke City. It wouldn't be long before Robinho would ask compatriot Jo if they were playing rugby or football when lining up against Portsmouth, led by the likes of Sylvin Distin and Peter Crouch.  This was a culture shock for us all.
But then, quite a lot has changed in the past 11 years at Manchester City football club.
Naturally Arsene Wenger had to have his say. Speaking in the October issue of the official Arsenal magazine, Wenger said: "I don't know why these people are in there. It doesn't look like they are there to make any money. So if they are not there to make money out of it, then are they buying it out of love? Well, I am not sure these people are supporters of Manchester City from a young age. So then comes a further question: Why are they doing it? Why have they bought the club? I can't really find a rational answer."
It would all become clear. But many were struggling with this seismic change in the football landscape. As Bluemoon's owner Ric Turner commented in a Times article he penned: "City fans, meanwhile, are struggling to adapt to the new footballing world order. We're suffering from a crisis of identity. Self-depreciation and pessimism has been replaced by brashness and, dare I say, a touch of arrogance. In truth, we're still attempting to fully comprehend the sudden transformation of our club, from relative poverty to the richest team in the world, virtually overnight."
What followed is well chronicled. Four league titles, 2 FA Cups, 4 League Cups. THAT goal, and THAT goal, and THAT goal and hundreds more.  Legends aplenty. Memories to be cherished and shared forever.
And it all started on the day that City fans realised that "we've got Robinho". And before long, we'd have a lot more, enjoying a journey that continues to this day and will continue well beyond.
And we've had a blast along the way.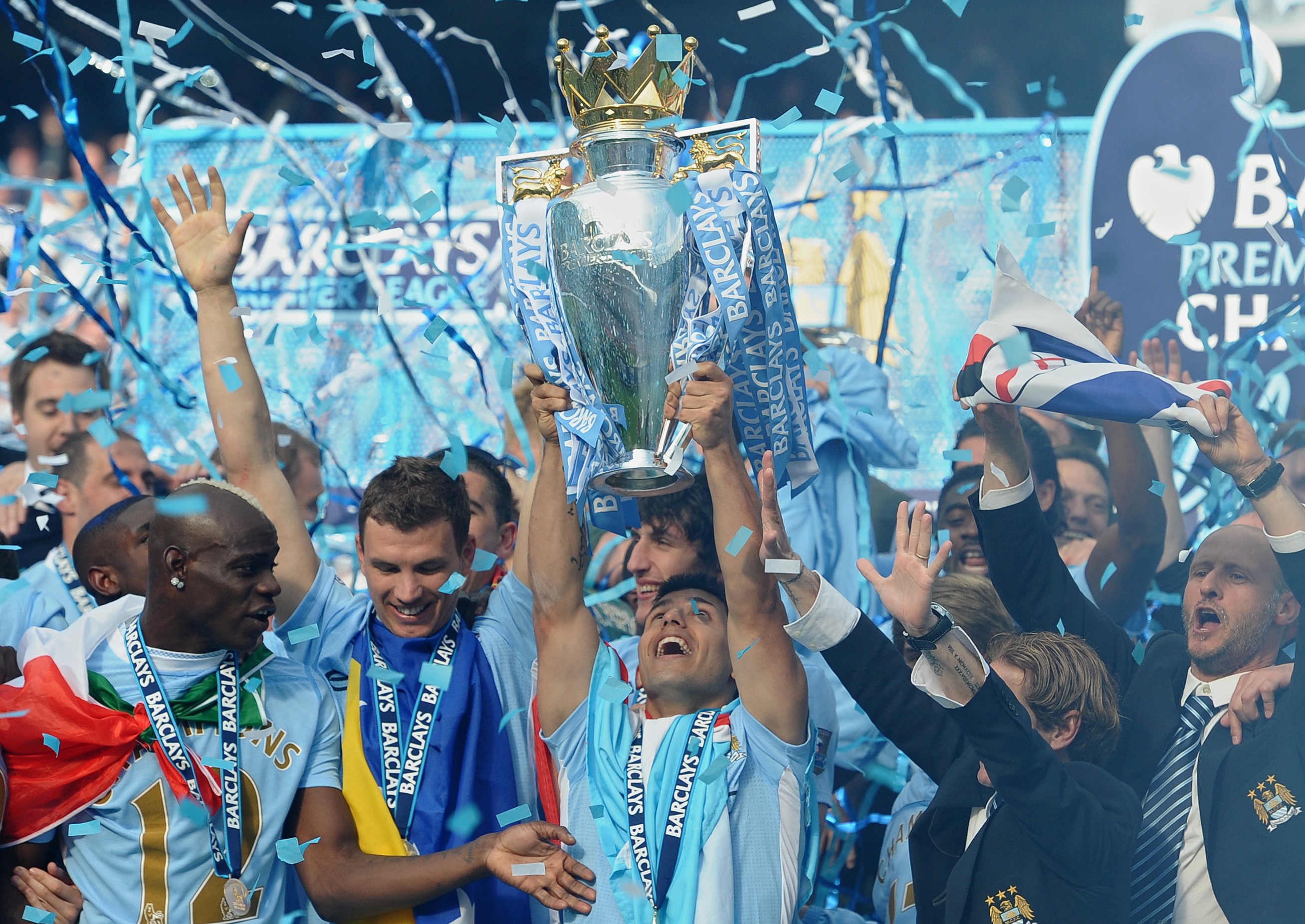 (Photo by Paul Ellis/AFP)