The Competitiveness Of The Premier League Is Not Manchester City's Problem.
By Howard Hockin | 24 September 2019
A look at the competitiveness of the English Premier League.
(Photo by Paul Ellis/AFP)
You'll know this already, but many football commentators are worried. They're worried that football in the Premier League, at the very top at least, is losing its competitiveness. That the subsequent years will see two teams at most battle for league titles. And for them, that cannot be good. Because as we all know, football in England relies on such competitiveness. Or at least it does if you have a very short memory. And if you ignore the fact that the Premier League does not just revolve around title chases, but a lot more besides.
The narrative has been slightly muddled though, as said commentators attempted to get their stories straight. As City raced away from the competition in the 2017/18 season, fears were immediately raised that the club would dominate the Premier League for decades to come, and that this signalled the death of top league football. A 100 point haul only cemented this position. Then Liverpool moved onto a new level, and the narrative had to be changed. Two teams were now killing the competitiveness of the top league, so far ahead were they from the rest. City retained the league, so the old narrative could at least be partially retained. This season, Liverpool are five points clear at the top of the table, but along with City there is a clear chasm in quality between these two teams and everyone else. Everyone is still worried, because six teams aren't competing for the title.
As a City fan, it is easy to mock such concerns, concerns many would say were strangely absent when other teams were dominant in the English game, though there was no social media in the good old days. But it is not entirely without merit. After all, 198 points over two seasons is record-breaking, and sets new precedents. I still maintain that such heights will not be reached on a regular basis, by any team, and that what we have seen recently, and especially last season, is two teams at a temporary peak, in terms of their collection of points and relentless consistency. Time will tell. Liverpool are putting forward their case for me being wrong, but friends continue to assure me that their dip will come.
Resources are key to the mind-set, which should not surprise. The fear is that if City were to dominate the league, that they then become unassailable because of their vast resources. You know, those state-sponsored unlimited funds you will have heard so much about. However, if a team with meagre resources were to dominate in the future somehow this would be accepted, because of how it was achieved, and the emphasis would be switched on to why they were allowed to dominate. As for Liverpool, in a world where net spend and history is all, their domination would be far more welcomed by the mainstream media too, because a team constructed for £500m is more palatable if a player was sold for a big fee prior to that construction. And because it's their rightful place, naturally. Should City eventually sell Leroy Sane in the next year for big bucks and not replace him, their position in this hierarchy will not change in the slightest.
So are Liverpool and City killing the league? Last season, the best of the rest – namely Chelsea, Tottenham and Arsenal, just broke the 70 point barrier. In most seasons, they would not get close to challenging for a title, so City's point haul is almost irrelevant. Those three teams ended the season with a solitary victory in their last six games. In 2017, Chelsea amassed 93 points to win the league. However, the previous season, Leicester City secured the title with 81 points, 10 clear of 2nd placed Arsenal. When City have broken records over the past two seasons, it is the Chelsea team of 15 years ago that was usually referenced. In 2004/05, Chelsea got 95 points. They got 91 points the season after.
So the feeling is that the points total required to win a league title in the coming seasons is generally greater than it used to be. A rough average of league-winning points totals in the Premier League would probably fall somewhere around the 85 point mark. The water is muddied when the league is won comfortably, as the points total was not the required one, as such. But back to the modern day, as City and Liverpool's expected rivals are not blameless in this. The emphasis can still be switched right now onto why the competition is so weak. Whilst there is nothing they can do to stop these two teams dominating games against the rest of the league, they have their opportunity to take points when up against them, and have spectacularly failed in recent years. That's after ignoring the fact that many have slipped up against "lesser" teams on a regular basis too. Perhaps that's how a league should be, as predictability would lead to a boring sport, but the fact is that for varied reasons, many other clubs have simply underperformed in recent years.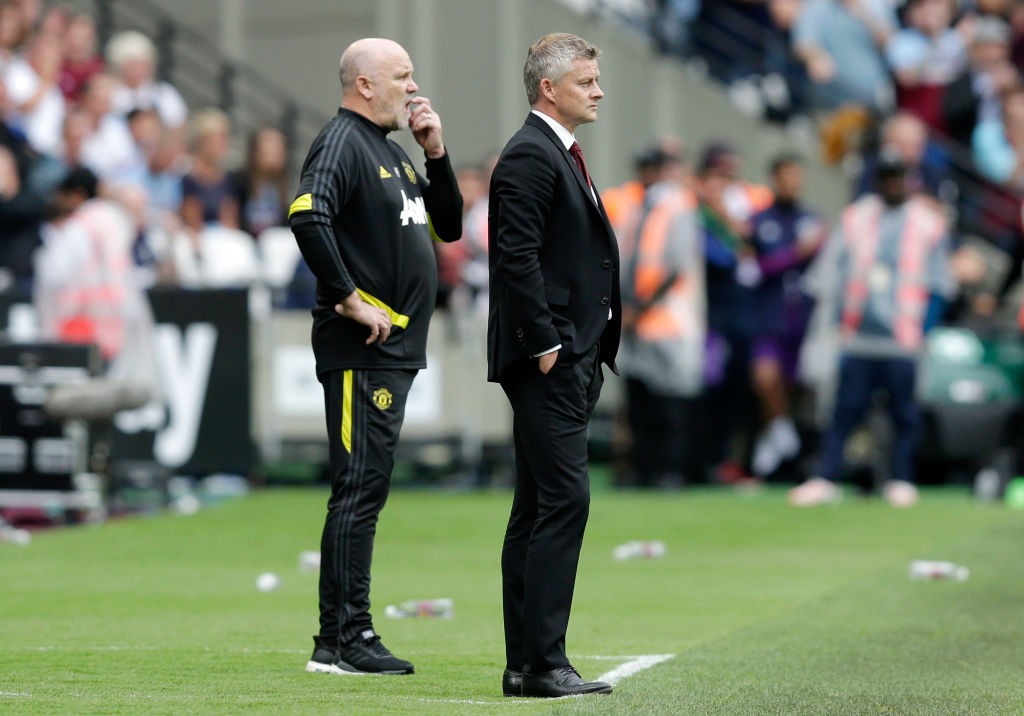 (Photo by Henry Browne/Getty)
The Prosecution Rests
Let's look at the evidence. Manchester United did not win a home game against any of the "Top Six" last season. They lost also to West Ham, Wolves and Brighton twice, and the likes of Crystal Palace, Everton and Derby County too over the past 18 months. Solksjaer's record since getting the permanent gig is little above relegation form. United's goal tally in that time is less than City's in their last four games. City surprisingly lost to Crystal Palace also last season, but their consistency elsewhere allowed them to recover from this setback. Tottenham Hotspur haven't won an away game since January (United since February). Their last six away games last season were all lost. Pochettino is a fine manager, who has hinted at being hamstrung by his club's transfer policy, but the squad at his disposal is still one of the best in the league. The caveat will be that their march to the final of the Champions League undoubtedly hampered their league form, but that cannot mask other issues. After all, the Champions League itself may allow lulls and inconsistency, due to the arbitrary way it is set up, archaic rules such as away goals and the vagaries of a cup competition. A competition that means a team with a single point at the halfway stage of the group stage, and a team that was ahead for just over 200 minutes in the competition all season can still somehow reach the final.
Chelsea have a new, inexperienced manager and a transfer ban. Time will tell if sentiment has ruled their decision to hire Frank Lampard, or that they saw something special during his year at Derby County. No other top six side would have hired him though, and "getting the club" can only take you so far. Arsenal continue to be Arsenal, impossible to decipher, packed full of big acquisitions that perform on and off. A club supposedly afraid to spend its vast cash reserves but that still has managed to put together an expensive team whilst ignoring all their defensive issues, Tierney excepted.
And then there's Manchester United. The omnishambles on which books could, and will, be written. The club that has little excuse not to be fighting for major honours, because even after the Glazers have leeched out their slice of the pie, the club still have a greater budget than any other in world football. Quite simply, United have been destroyed by their own history. That magical night in Barcelona has had some barely conceivable consequences, namely that it has resulted in them employing a manager because he scored a big goal 20 years ago. The managerial equivalent of City hiring Joey Barton, but without the cigars, punch-ups and mooning (as far as I'm aware). The caretaker position had some logic, but to allow sentiment to rule and judgment to be clouded by an impressive honeymoon period has seen them stumble into another metaphorical ravine. Solskjaer had a contract until the end of last season, but got the permanent gig just as his methods were beginning to be shown up for what they were – the honest endeavours of a nice man with managerial skills more suited to the Championship or below. And by hiring the cheapest option, the Glazers and Ed Woodward could pull the rug from under him in the transfer market, give him no support whatsoever in trying to turn things around and leave him to fight against the tide by himself, safe in the knowledge he's unlikely to kick up much of a fuss or resign. Hence why we reach the point where Jesse Lingard is playing up front for Manchester United, a man who hasn't scored in the league in 2019. Still, it's only late September.
And what's more, as United's latest financial figures show, there seems to be little correlation between success and income at the club anymore, so there is little need for United's owners to impose wholesale changes. Football is cyclical, but for United it's the same cycle year after year, and there is zero evidence of that changing. All the while Gary Neville will ask for patience and for the manager to be given time, whilst imploring the board to spend big on another five players. Wash, rinse, repeat.
These clubs have their excuses. Of course not all teams have the resources of Manchester City, or even Liverpool. Spurs have a new stadium to pay for. Chelsea may still at some point. Everton, the team trying hardest to break the hegemony, will too. But that is still not the whole story. City will be accused of using their owners' position to increase their commercial earnings, and whilst that cannot be ignored, do you think the Glazers or Roman Abramovich have not done similar? Do you not think Liverpool's owners use their contacts to secure deals? The fact is that a small percentage of City's total income come from the middle-east, and in a world where money has ruled for decades, other clubs have simply not maximised their commercial potential. If City really did have unlimited funds, or had spent as if they had, they would have failed FFP every season. Instead we have incredulity from certain quarters at the club backing away from certain deals (Alexis Sanchez, Harry Maguire…) because of the financial demands. The vast TV deals and rewards simply for being in the Premier League mean that these clubs have access to vast pools of money.
But what it boils down to essentially is that in order to compete for a Premier League title, you have to be extremely consistent. And it is this inconsistency that allows Manchester City to drop points for the second time in the opening five games at Norwich, and still find themselves two points clear of third place. Of course most City fans won't care in the slightest if a two-team domination of the Premier League is developing. There's nothing to apologise for if it was, and wanting your team to be better than the rest is natural, and something for other clubs to prevent. It will be of even less concern to the owners of the big clubs, their only concerns relating to income, power and influence. As a City fan, I would truly prefer there to be much less money in the English game, I'd prefer a system where someone like Aston Villa could rise to the top. But I also want to ride to work on a unicorn, and that's not happening either. The money-dominated system many of City's potential rivals helped set up is now biting them on the behind. What's more, despite all the accusations of cheating, unlimited resources and the rest, any perceived domination by City (and Liverpool) is ultimately led by one man, whose departure further down the line will inevitably draw the chasing pack closer. Even during these moneyed times, football is cyclical, which is why City were the first team to retain the title last season for a decade. City and Liverpool are top dogs right now because they hired the best men for the job, and had a plan.They decided on a philosophy, they had a long-term vision, they recruited smartly and appropriately and the results followed. It's up to the other clubs to get their act together and do the same.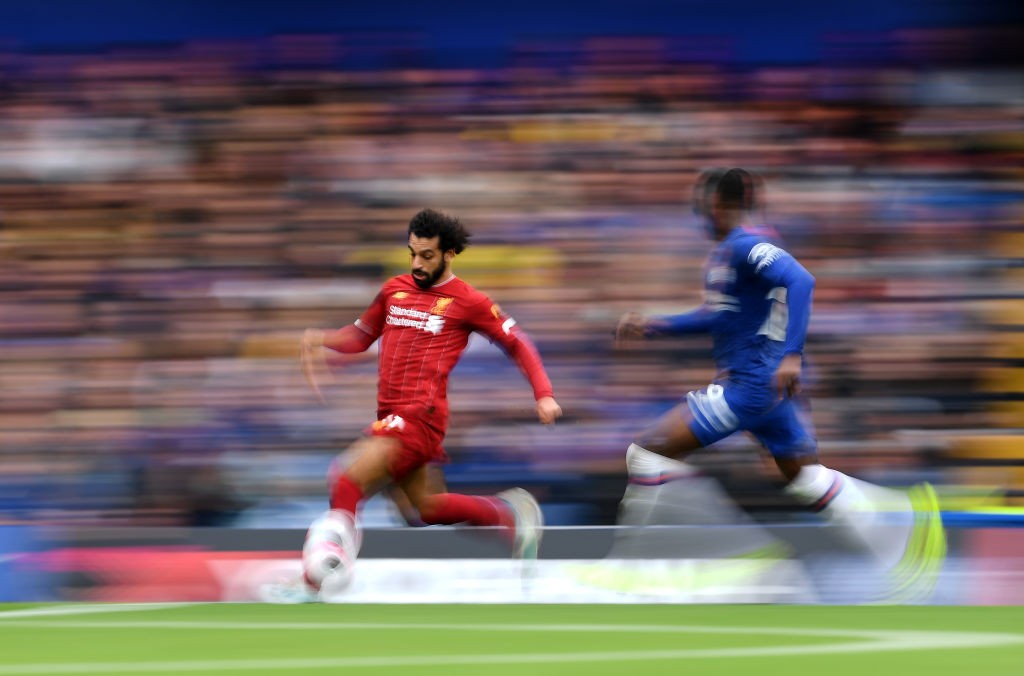 (Photo by Laurence Griffiths/Getty)