Is It Time For Phil Foden To Become A 1st Team Regular?
By Dan Larsen | 29 October 2019
Dan looks at Phil Foden's recent contribution to the team, and what the future should hold..
(Photo by Michael Regan/Getty)
Phil Foden is one of the most exciting young prospects in all of world football. Between his dazzling performances for Manchester City at the club level when he's been given the chance, and his elite showings on the international stage for England's youth teams, the Mancunian has demonstrated time and again that he's well on his way to becoming one of the finest midfielders anywhere.
One small problem, however, exists for the 19-year-old. He's found himself struggling to find consistent playing time at City in what is arguably Europe's best midfield, especially in the attacking positions. With the likes of Kevin De Bruyne, David Silva, Ilkay Gundogan, and Bernardo Silva to compete with, Foden has often found himself sitting on the bench behind those more veteran options. Fortunately for him, the battle to get on the pitch is finally shifting in his favour. Given his incredible run of games he's had recently, the time has finally arrived for Phil Foden to get a shot to hold down one of the two starting attacking midfield roles at Manchester City.
Foden has only made two starts so far in the 2019-20 season, along with five substitute appearances. What stands out about his season to date, though, has been what he's done in those appearances. In City's third UEFA Champions League game of the group stage against Atalanta last week, Foden completed 94.7% of his 38 passes, and had four key passes in the game overall. One of those key passes resulted in an assist on a Raheem Sterling goal. Another of those should have resulted in a second goal for Sterling too. The young prodigy demonstrated in that mid-week game why he's so highly thought of, both by his manager, and the public at-large. Though he wasn't as actively involved in early build-up of play as his fellow partners in midfield were, he made the absolute most of the opportunities he had when he got the ball, particularly in the final third. His creative play was a major reason why the team steamrolled the Atalanta defence in the second half of the game. He also created four big chances, the joint most by any Champions League player since December 2015.
This past weekend, against Aston Villa, Foden had another incredible run on the pitch after coming on as a sub. Despite playing just 14 minutes on Saturday, Foden had three key passes in the game. That was the same amount of chances that Raheem Sterling created across 75 minutes of the same match. Foden's also shown in his games, both this season and last, that he has fantastic ball skills, and incredible instincts in front of goal. Despite making a very limited number of starts a season ago, he managed to get seven goals across 26 appearances. This season, he already has one which came in a substitute appearance in the UCL.
With David Silva in his final season at the club, and with him struggling to keep up consistent form, especially in front of goal, there's no better time for Guardiola to give the clubs top prospect a serious run of starts. I predicted before the season that Foden would be major factor. It's time for him to finally get his chance to shine. He's more than ready to run with a starting role.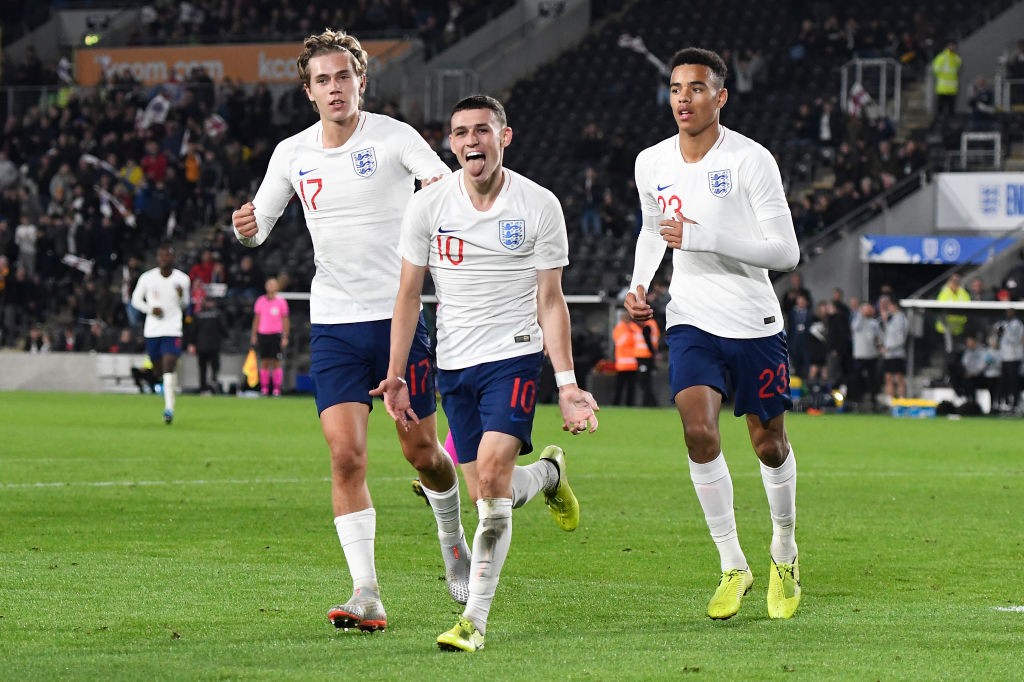 (Photo by George Wood/Getty)