Crystal Palace v Manchester City: Match Preview
By Joe Butterfield | 17 October 2019
(Photo by Marc Atkins/Getty)
​We're two weeks on from the terrible, though certainly not undeserved, result against Wolves, City return to action against Crystal Palace at Selhurst Park. Certainly not the most ideal of games to attempt to kick-start a winning run…
I wrote a preview for the Watford game, one which we went on to win 8-0, which followed on from the similarly shocking defeat to Norwich. At the time I genuinely thought Norwich was a one-off, an idea which was reinforced by the fact that we went on to batter Watford the following weekend. A particularly unconvincing performance against Everton raised questions once again but, as we came away with three points, it was difficult to complain too much. In a sense, Wolves had been coming. Crystal Palace, as a game to bounce back from, is a different proposition to the Watford team which City faced post-Norwich. Currently sitting just two points behind the blues, Palace have found themselves in the midst of an early-season Roy Revolution as their home form, which let them down heavily last season, has picked up again and secured vital points for them where they struggled last year. Palace have mainly shaped up so well at the start of the season by beating the teams who finished around their level last season. The obvious game to point to is a 4-0 defeat to Spurs, which would suggest that their current position in the table belies the quality of opposition they've faced so far, and with Palace's next five games in the league coming against City, Arsenal, Leicester, Chelsea and Liverpool, it'll be interesting to see how they cope with such a run.
The main contention with the City squad after the Wolves game was in City's midfield, where once again a Gundogan-Silva duo failed to convince a number of City fans, myself included. I would never go as far as some City fans to claim that Gundogan is some kind of fraud as a result of this, however I do think that whilst both Ilkay Gundogan and David Silva are world-class players individually, together in midfield they don't offer anywhere near enough energy to really trouble a team sitting deep. The return of Kevin De Bruyne should see this problem fixed and I would imagine that, after a two week break with no international football to play, David Silva will partner the Belgian in midfield. Once again, every City fan is crying out for the involvement of Phil Foden in the starting line-ups in the Premier League, especially after another impressive outing at international level, but we know better than to expect any serious game time.
Defence is a difficult one. Nicolas Otamendi, in the space of 90 minutes, managed to turn me from a man who was convinced he wasn't anywhere near as bad as anybody thought he was into a man who never wants to see him wear a City shirt ever again, yet I think he almost has to start this game against Crystal Palace. They have a physically strong attack and, if there's any chance that Benteke is going to be involved, Otamendi is a man who will face up to the challenge he poses more than John Stones. The question mark remains over whether, if fully fit, Stones will slot back into the starting line-up or whether Fernandinho will continue to be preferred. My guess is Fernandinho will keep his place as he's probably Pep's most trusted centre-back at this stage, which is a damning indictment on the current state of City's centre-back problems.
Full-backs are a difficult one to predict. I think Mendy will come back into the line-up, especially as he's had plenty of time to train over the break and recover from his slight problem he picked up before the break and, realistically, we all know we're going to see Kyle Walker play ahead of Cancelo again. Pep's once wildly inconsistent and impossible to predict starting line-ups are beginning to get quite predictable as the season rattles on.
Up front, Riyad Mahrez has continued his incredible hot streak at the start of the season over the international break, scoring goals for Algeria. He's a man in the kind of undroppable form Bernardo was in for most of last season, and it's impossible to take him out of the starting line-up right now. Sterling also had an impressive couple of games for England which should surely grant him a place in the squad too. Jesus may come in for Aguero, depending on how his recent minor crash has affected his ability to train or prepare.
Much like going into the Watford game after Norwich, I feel like City are more than capable of the correct reaction in response to the Wolves defeat. Selhurst Park is a difficult place to go and we certainly won't be coming away with another eight goals to make us forget about the last performance but if we at least put in a good performance it will go a long way to help remind some of the doomsday fans of just how good a team we are. I just hope I don't find myself back here in six weeks' time talking about how we need to bounce back from a shock defeat to somebody as terrible as Manchester United…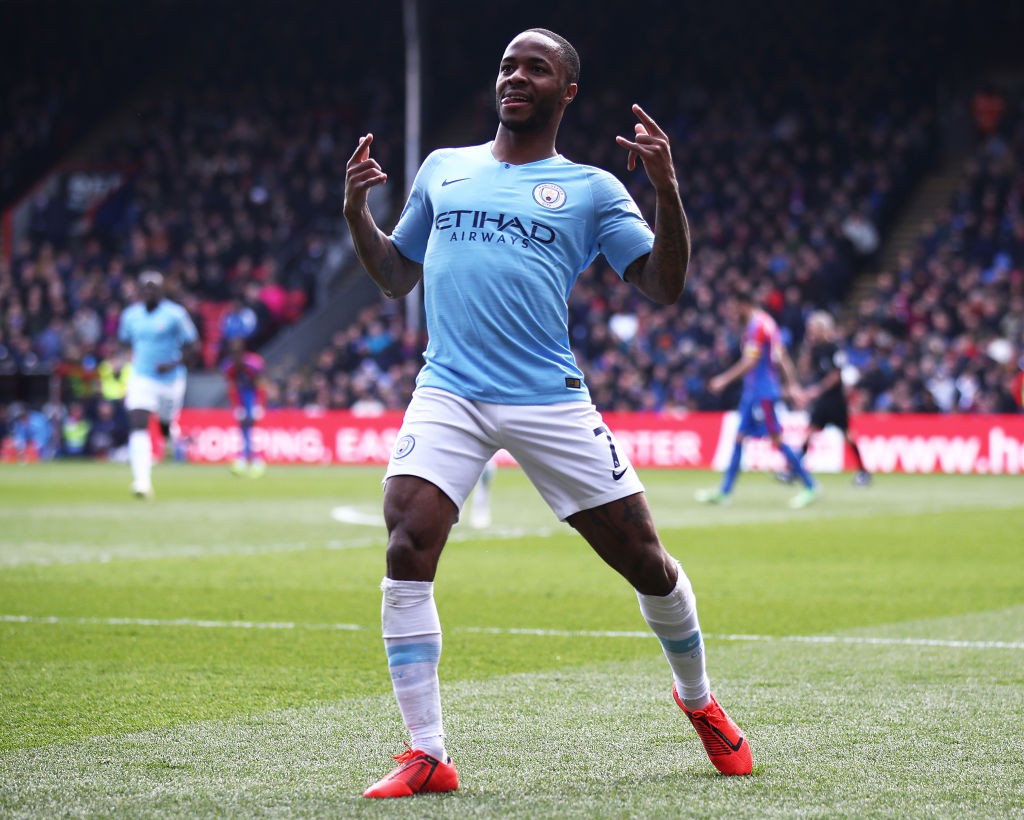 (Photo by Julian Finney/Getty)